Catering By J Enterprises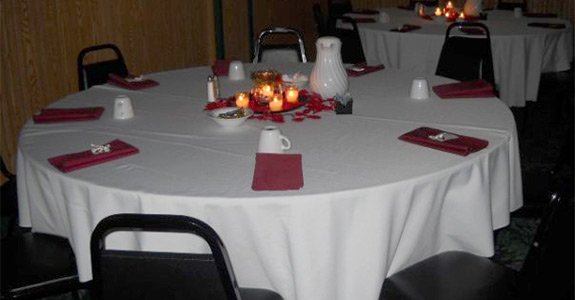 For over 20 years, Catering By J Enterprises has been bringing traditional Southern style cuisine to the men and women of Wisconsin. With our full service catering company and banquet hall, we can accommodate any type of event, from a casual party to a black tie affair.
Professional Catering in Sheboygan, WI
When we first began catering in Sheboygan, WI, in 1993, we were focused on pig roasts and fish boils. These events were always a hit and remain so today! However, over the years we have expanded our services and are now proud to provide full catering services for all types of events, from birthday parties to weddings and more. While we have branched out to provide a new host of services, we have remained true to our roots, continuing to serve traditional Southern favorites, including country fried chicken, sliced ham and country style ribs. Our understanding of this regional cuisine allows us to bring these authentic recipes to large groups, allowing them to discover new favorites and enjoy the savory goodness that comes with old fashioned Southern cooking.
Host your next event in our beautiful banquet hall. It seats 275, making it the perfect choice for any type of party or wedding. With our unbeatable prices, you can get everything you need to make the day a smashing success, from linens and china to the wait staff and bar service. Customers looking for a reliable company to provide catering in Sheboygan, WI, should consider Catering By J Enterprises. Our customers love us because:
We serve authentic Southern style cooking.
We have a full service banquet hall that can seat up to 275.
We provide everything from linens to tables to china.
We bring 20 years of experience to catering and cooking.
Our prices are reasonable.